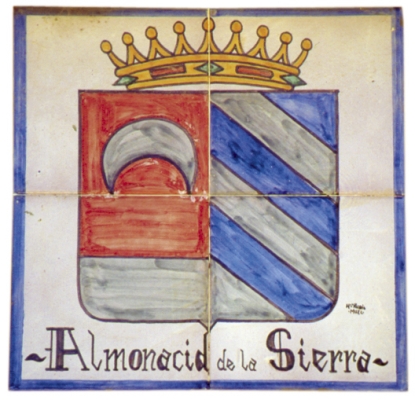 HERITAGE
MEDIEVAL CASTLE
During the Reconquista, the medieval castle of Muslim origin went through the family Luna and afterwards to Urrea's family. It was used more as a palace rather than a defensive point. One of its remarkable owners was the Count of Aranda, who had his own winery in Almonacid, which is still there today.
ARCHES OF SAN ANTÓN DEL TRINQUETE AND THE JEWISH QUARTER
They still welcome people who want to visit the historic city centre.
MODERNIST MARKET
It was built in 1904 by the prestigious architect Ricardo Magdalena (designer of the central market in Zaragoza) in the centre of the village, connected to the church and witness of everything that happens in the spectacular "Plaza de San Nicolás," a square with straight-lined balconies to see bullfights, the fountain and several-hundred-year-old trees.
POTTERY FURNACE
An important part of the village's history that for centuries distinguished Almonacid and which gave it the name of Almonacid de las Ollas (pots).
TRADITIONAL SNOWFIELD
It was restored a few years ago by the National Working Countryside and it recalls the days when snow preservation was essential for daily life.
CULTURE AND TRADITIONS
MUNICIPAL BAND OF ALMONACID DE LA SIERRA
The town is also known for its veteran music band. Since 1914, generations of people from Almonacid brighten the holidays of many locations or put the solemn touch when required.
HOLIDAY CALENDAR OF ENCINACORBA
Day crafts and traditional skills: Around May 1, the San Nicolás square becomes an incomparable location to recover for a few hours some trades and tasks that until a few decades ago were the daily activities of our grandparents.
Feast of San Nicolás: some remarkable religious activities celebrated were: las Novenas y Completas al Santo, jumping the bonfire and celebrating the blessing and sharing of bread rolls in every house of the village. Non-religious events include running with the bulls and popular tours of wineries and clubs.
SERVICES
WINERY MUNICIPAL MUSEUM
It was built on a recently restored traditional winery and is a landmark to better understand what has been one of the local emblems: winemaking. It has a particularly suitable area for wine tasting.
MUNICIPAL HOSTEL
MUNICIPAL CAMPSITE
SPORTS CENTRE
MUNICIPAL SWIMMING POOLS
PUBLIC LIBRARY
RESTAURANT
Restaurant "El mesón"
Plaza del Mesón
+34 976 627 014
COUNTRY HOUSE
Casa Rural "Lola"
Calle Carmen, 7
+34 976 627 475 – +34 649 905 800